Nigeria is rising! Which are the startups to watch out for in Nigeria? Who's doing great stuff? Below is a short expose of 5 really cool startups in Nigeria.
Dealdey
Basically: Group buying
About DealDey:
Launched in March 2011, DealDey features a daily deal on the best things to do, see, eat, and buy in Lagos. DealDey is an easy and fun way to get fantastic deals on great experiences. At DealDey we support local businesses and in return they support consumers with good savings! We want to create a "Win-Win" scenario each and every day for local merchants who want to attract new customers, and consumers who want to save money and take advantage great services and activities in their own city.
Gyst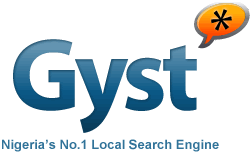 Basically: Local business search
About Gyst:
Gyst is Nigeria's no.1 local search engine. This unique local search service is available on Web & Mobile.Gyst connects buyers with sellers – by helping buyers find the right providers of products and services while helping sellers improve the efficiency of their marketing efforts.
Skoola
Basically: The Khan Academy of Nigeria
About Skoola:
A Social Networking site www.skoola.com aimed at bringing students, graduates and educationists to get to network, share problems and help each other in academic field.
Bloovue
Basically: Online advertising
About Bloovue:
A localized ad network that hand-holds small businesses as they start to advertise on the Web and mobile devices. One cool thing about Bloovue is you can build an ad easily on a mobile phone; a small business never has to touch a computer to advertise online.
Pagatech
Baiscally: Mobile wallets, mobile money, mobile payment
About Pagatech:
Customers can use Paga to send cash, purchase airtime credit, pay bills, and pay retailers. Paga supports all phones, even the most basic SMS-enabled phone. Customers will also be able to transact on Paga over the internet, via the Paga mobile application which will be made available for java-enabled devices, and via USSD. Paga works on all mobile networks.
Encipher Group
Basically: Innovative hardware and software solutions. (The guys behind the Inye tablet computer)
About Encipher:
Encipher is an IT product and service delivery company which provides products and computing infrastructures for different types of companies ranging from start-ups to large corporate organizations.
Do you know more cool startups in Nigeria? Let is know, drop a comment below.