With sustainability being a major driving force of modern architecture, it is no surprise that Africa has also stepped forward to implement sustainability measures to address several climate change effects and risks. Green construction is underway in Africa.
Sustainable Home Development
Aside from the growing construction of sustainable buildings, environment-friendly homes are also on the rise. The foremost goal in building eco-friendly homes in Africa is feasibility. With this in mind, sustainability then follows.
One key advantage of the sustainability movement in Africa is that majority of the sustainable structures required by its populace is yet to be built. So instead of the common renovation and retrofitting work, these structures are done from the ground up.
Here are the top home designs that promote sustainability in the continent. All of these sustainable homes are designed by local architects and are equipped with proper heating and cooling systems, natural ventilation, and energy-conservation features.
When talking about a sustainable home, the Inno-vative Home in Ghana is a front runner. It is designed by Joe Osae-Addo, an architect and CEO of Constructs, a Ghana-based innovative architecture firm. This house was intended for his family in Ghana, and it is a perfect model house that can also be scaled for housing projects as it is cost-effective to construct.
The materials used to build this eco-friendly home are locally sourced mud blocks and timber. These are abundant in Ghana's rural areas and commonly used as building materials.
One of the most notable features of the Inno-vative Home is its no air conditioning principle. Instead, the house is elevated 3 feet above the ground by way of a wooden deck. This allows underfloor breeze to pass through, keeping the house cool from below.
To keep the house cool inside out, it has jalousie floor-to-ceiling windows and side slat wood screens, promoting better air circulation all throughout the day.
Though the house uses electricity from the local electric grid provider, it has solar panels as back-up source.
Sandbag Houses, South Africa
MMA Architects, the architectural firm behind these beautiful sandbag houses, won a prize from the Curry Stone Foundation for coming up with this sustainable house model.
The goal of building these eco-friendly houses is to minimize construction costs. It uses the EcoBeams system that uses sandbags instead of using bricks. Plus, it also sources other local materials for the rest of its structure.
When the model sandbag home was constructed, its future residents also helped during the construction, lowering labor costs even further. This sandbag home is comfortable, safe, and durable. This is a step closer to providing South Africans with affordable housing options because it only costs $6,000 to construct.
Ecomo Homes, South Africa
Another sustainable home built in South Africa, Ecomo homes is designed with a mind for "living in tandem with nature", making use of nature's resources and collaborating instead of exploiting and destroying it.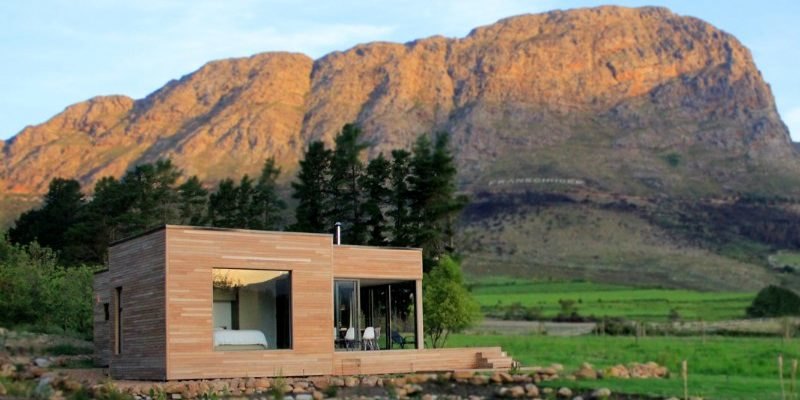 Pietro Russo, the architect of the Ecomo Home, employs sustainable design theories using the latest in technology to build it. As the home is prefabricated, the landscape where the home will be erected remains in perfect condition.
To follow through with this design principle, the designers of Ecomo homes make use of low-maintenance building materials with a prefabricated structure. This is done to lower construction costs and waste.
Ecomo home's "living in connection with nature" principle is reminiscent of Unika Stenhus' design. Unika Stenhus is one of the pioneer designs for sustainable homes in Sweden by architect Ola Torrång.
Much like the Ecomo home, Unika Stenhus is modeled to interact with nature, benefiting from its bounties while making sure that nature's entirety is preserved.
In fact, Unika Stenhus has a lot in common with these African sustainable homes mentioned above. From the ingenious use of building materials to promote good ventilation similar to the Inno-vative Home to the use of sustainable building materials like the ones in the sandbag model, check out these interesting features at https://www.unikastenhus.se/.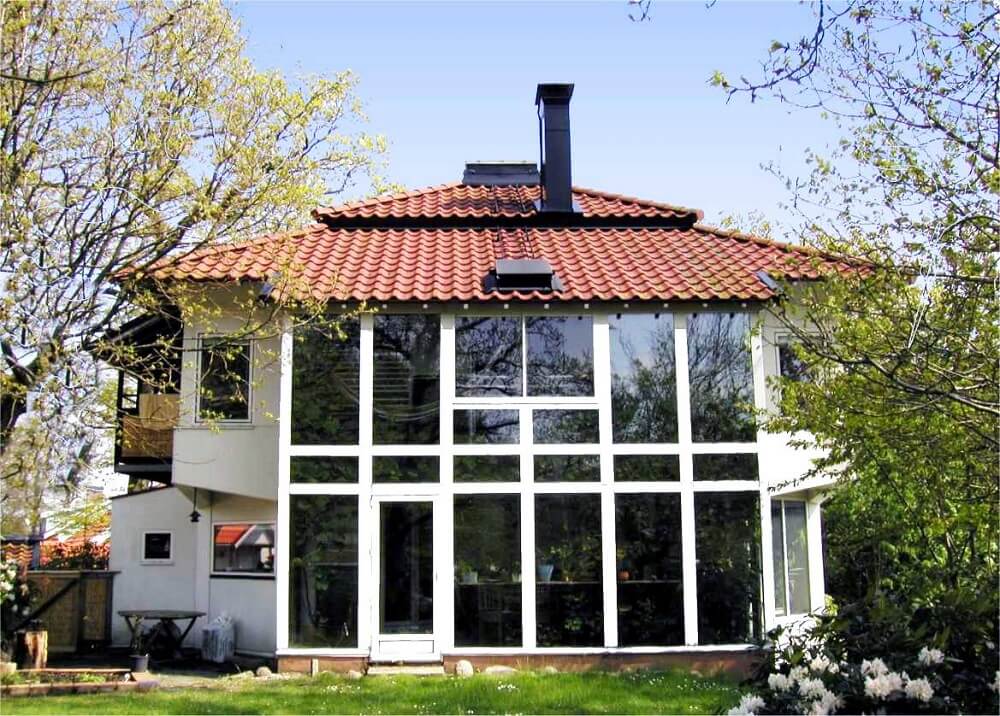 Challenges to Sustainability
While Africa has started the sustainability movement, the very same challenges that need to be addressed with eco-friendly homes are also the same issues that hold back its full-scale development and implementation. Climate change, deforestation, water scarcity, and more are some of these challenges.
Be that as it may, if the government and the people work together, sustainability in Africa can move forward and develop further in the near future before it's too late.